Alex Wilson
Hang on for a minute...we're trying to find some more stories you might like.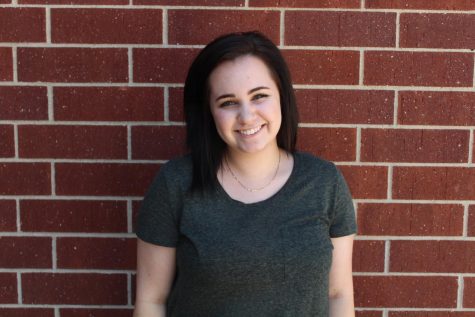 More stories from Emilie Kerr
Oct. 5, 1999-March 24, 2016
He was just finding his faith, love, and planning his future when his life was cut short. Sophomore Alexander Wilson died on March 24 in a car crash in Cadwell County, Mo.
"He was a look to the future kind of person," said his dad Wes Wilson.
Throughout his life, Alex was very close with his sisters. He had two younger sisters, Samarrah, 6, and Lottie, 9, and one older sister Jasmine, 19. He also left behind his mom, Bonnie, who is expecting another child and his dad Wes.
"He was willing to do anything for his little sisters," Wes said.
As a family, they went on a lot of camping trips. During these trips Wes explained that they rarely ever had a bad time together. Aside from going on camping trips, they also went to San Antonio over the holidays.
"We rarely ever had a bad time," Wes said.
In San Antonio, there was a girl he was planning on trying to win over. He would write ways to woo her in a notebook. Then when he died, Wes gave that notebook to her as a gift, and she said that
if he would have done any of these things, then they would have gotten married in the long run.
Alex was also very patriotic. Wes said that Alex appreciated all veterans, and he would go out of his way to talk to any veteran he saw. His dad and uncle were both in the military.
"He wanted to be just like us," Wes said
Sophomore Allen Green and Alex were friends since fourth grade.
"He really cared for other people," Green said.
Alex worked at Sonic, where he made many friends. One of these friends was Parker Rawley.
"He helped me learn a lot of stu at Sonic and made me a better worker," Rawley said.
Business teacher Kelly Rule called Alex quiet, but brave and resilient. She said
he knew himself well enough that what others said didn't matter to him.
"If you know who you are, you can overcome anything," Rule said.